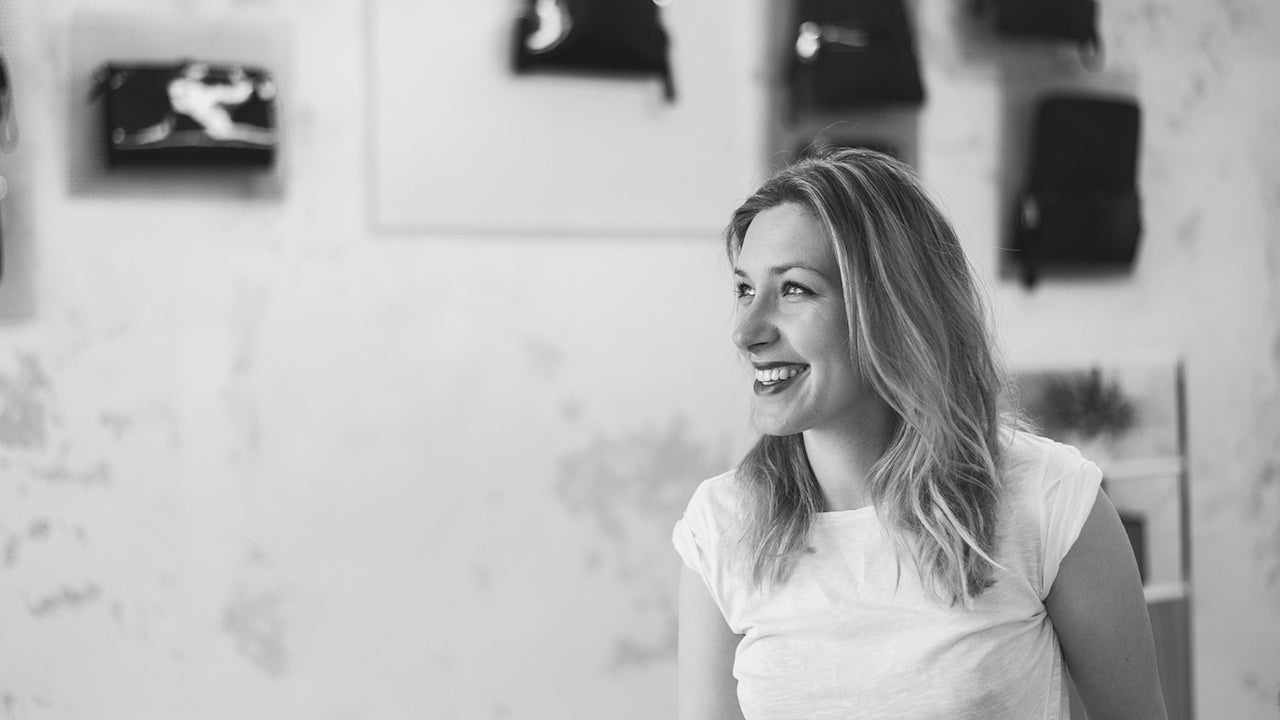 Introducing our ambassadors: Alexandra Monhartová, Alex Monhart
Photo: Patrick Hácha
It's beautiful how designers stick together. We really appreciate the support of our ambassadors! Today we present to you the young designer Alexandra Monhartouva. Alexandra founded and built her own brand of accessories , the minimalist and stylish brand Alex Monhart, which became famous especially for its backpacks. Customers liked them, both here and abroad.
Alex is a role model for us and a demonstration that it is possible and beautiful! Of course, as she herself says, it takes all your time.
You have to take care of it non-stop, it's like having a small child that always needs something, but it's a joy to see it grow. Crowdfunding campaigns are quite challenging, it is not as easy as it seems. It takes a lot of work and planning. Plove sandals are a beautiful and sophisticated product, which is the basis, then it is necessary to attract enough people to the campaign who are not afraid and will support the new product. So I wish you a lot of success and good luck!
And also thank you for the Urbanus backpack, which she donated to us among the rewards for our campaign. It is completely new in white and black! It will be on sale on the website of the Alex Monhart brand only in the summer. With such a nice color, we can already buy it in advance in our campaign on Hithita and help us realize our dream.
Thank you to everyone who supports us! <3
And of course: Thanks Alex!
Links