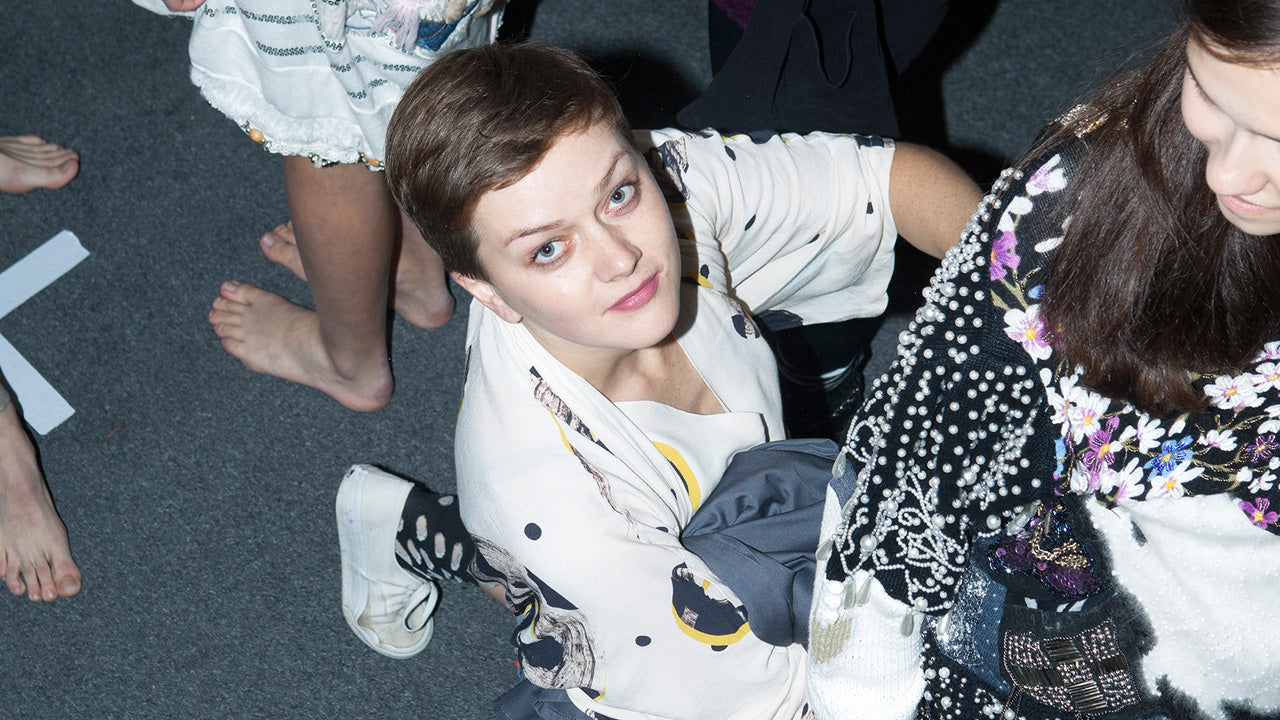 Introducing our ambassadors: Lenka Vacková
Lenka Vacková is one of the rising stars of Czech design, which was recognized by the jury of the Czech Grand Design Awards, which awarded her the title Fashion Designer of the Year 2017 . I myself like Lenča's work very much since the days of our joint studies (which is not so long ago :) and I am therefore happy that we have her dress among the rewards for our supporters on Hithita .
I appreciate Lenčin's always distinctive and committed approach to creation, which literally reflects the motto that "good design is necessary". She tries to ensure that fashion does not have a negative impact on our nature and is a great example for others. Among other things, she is an excellent hostess and a great dancer.)
And what did Lenka write about us, as an ambassador of our campaign ?
The most original and beautiful sandals and swimwear. Not only do they look great, but the cuts are so sophisticated that you'll never want to take them off. Moreover, they are made in the Czech Republic! It is good to support young Czech designers and our own production.
And one of the ways you can support us is by purchasing these amazing dresses that Lenka donated to us for the campaign .
We will be very happy if you help us spread our campaign on Hithita further, the more fans of fashion and Czech design learn about it, the more chance we have that it will succeed.
Although we can already thank you all for the amazing start of the campaign, when we reached a great 28% of the target amount after three days, we still have a long way to go. Thanks for any support.
Don't forget that even if you don't get any of the rewards, you can really help us by sharing on Facebook.
Thank you for your support! And thanks Lenka!
Links