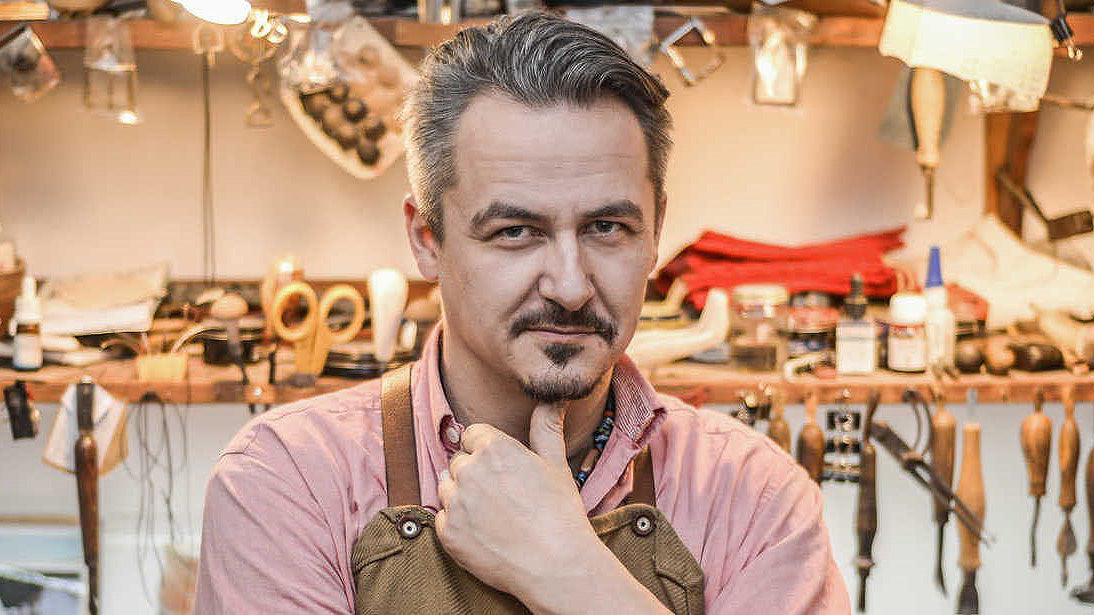 Introducing our ambassadors: Erik Martin Lawart
Not that we're done introducing the ladies who have taken on the role of ambassadors for our drop on Hittite , but it's time to give space to some of the gentlemen as well. And this is Master with a capital M, custom shoemaker Erik Martin Lawart .
I have admired the master for ten years, he makes exceptional, unique, tailor-made shoes and does honor to his craft. His enormous charisma and pure joy of what he creates can always enchant me again. We really appreciate that such a shoe expert has an understanding for our "alternative" shoes ;-)
A good cause deserves support. I wouldn't wear them on my feet, but I would like to support the production of more beautiful women's legs in them.
Thanks to the Master's involvement in the role of ambassador of our campaign, you will also find an interesting "experience" reward on Hithita , an informal visit to the Master in his workshop. Three of our supporters will thus have the opportunity to see where the shoes for Prince Karl Schwarzenberg were made.
The visit to the master's workshop will be very informal and friendly. The master will guide you through the process of making hand-sewn shoes, share the joys and sorrows of the craft, and you will be offered excellent coffee or a glass of good alcohol.
The feast will be tailor-made for you, and it is good to expect that it will be long, because the parties at Lawart's are famous. Pavlína and I won't be missing either, so come! The reward is valid as a ticket for two people.
Links
PS: See also the previous profile of the first lady of Czech fashion, Liběna Rochová , or the fashion designer of 2017, Lenka Vacková .