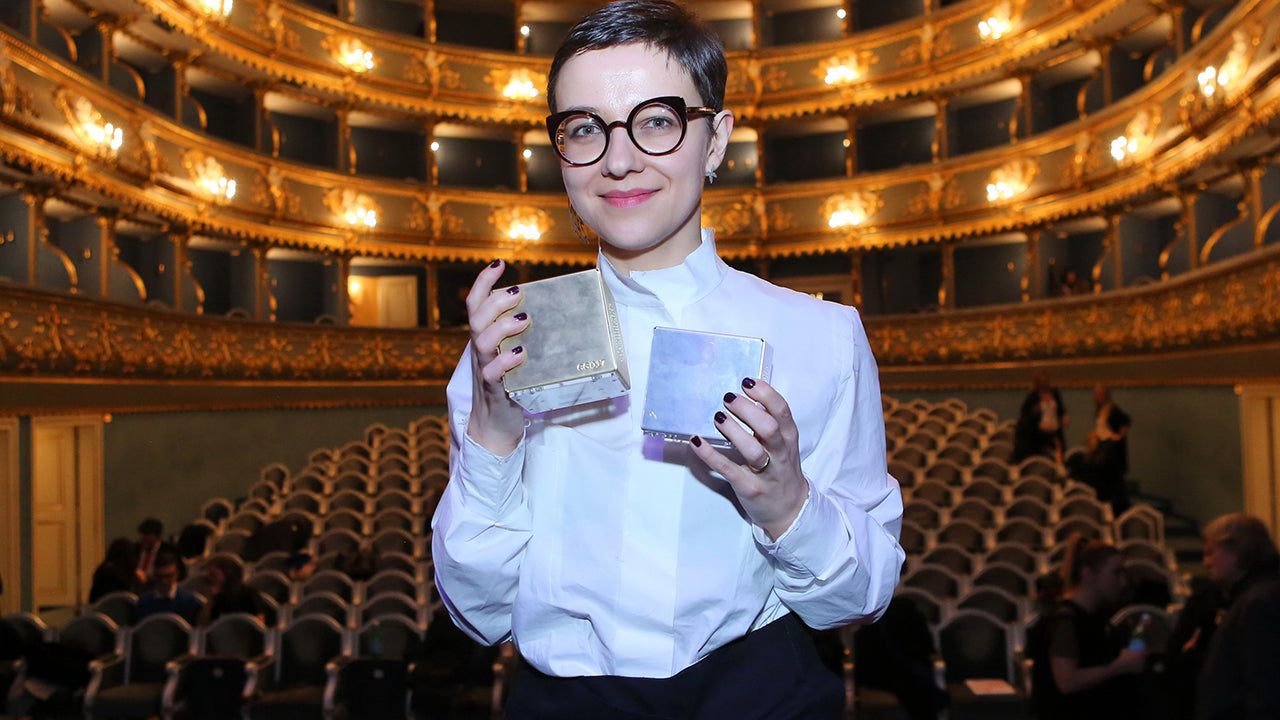 Introducing our ambassadors: Nastassia Aleinikava
Nastassia Aleinikava , who was recently elected designer of the year (2017 Czech Grand Design awards) is devoted to jewelry and also creates truly unique glasses . We meet regularly in the shared space Koncept Story .
Her work is certainly more than familiar to every fan of design, and the number of her fans increases with each new collection. And it is already clear that he will not rest on his laurels in the future either.
For me, Nastassia is the epitome of a very talented designer and a great person at the same time. I appreciate her work's femininity, timelessness, attention to detail and perfect craftsmanship. I really like her jewelry and wear it myself.
Scandinavian Forest collection
In addition, I know about Nastasia that she goes swimming regularly. That's why I consider her a person competent to evaluate local swimwear fashion. And I was very pleased with her reference!
PLOVE creates a beautiful poetic design and brings it to swimming pools and swimming pools, where until now there was pure sports speeded up "neon" design.
Nastassia donated jewelry from the popular Scandinavian Forest collection to our campaign , which will beautifully complement your favorite outfit on various occasions. A necklace with a pendant and a ring in the shape of a strawberry will become your faithful companion. Well, at least until you discover one of her other collections.
<3
Many thanks and congratulations again!
Links