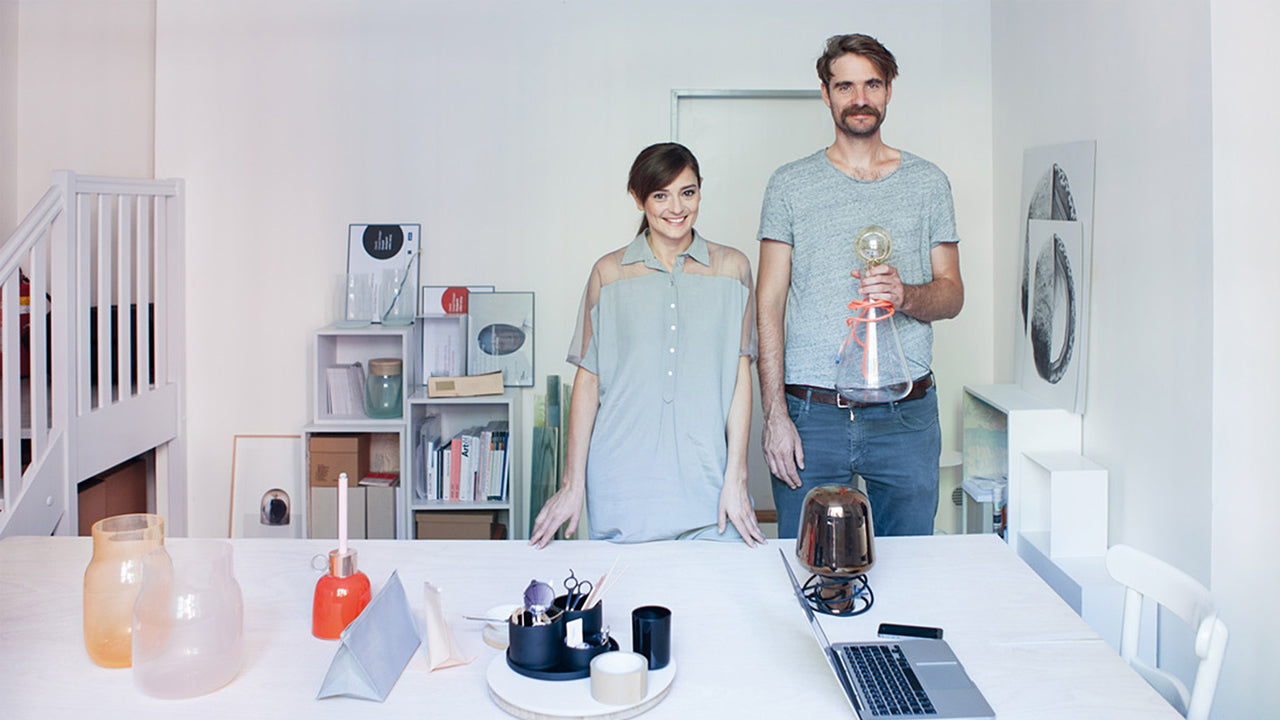 Introducing our ambassadors: Michaela Tomišková and Jakub Janďourek, Dechem
Photo: Bára Prášilová
We are honored to present the now internationally known studio Dechem as the next ambassador of our campaign.
It is beautiful to observe how the tradition of Czech glass is developing. Proof of this is the Dechem studio, which is growing and outgrowing the borders of the Czech Republic. I wish the Czech fashion and footwear industry could be connected in such a nice and compact way. What I admire about Michaela and Jakub's work is their professional approach, which has not taken away from their original sensitive handwriting, is still innovative and at the same time respects the craft.
Thank you Dechem for the beautiful vase and Michaela for the words of support.
We know from our own experience how difficult it is at the beginning. That's why we keep our fingers crossed for Báře and Pavlína and look forward to the creation of a nice new functional product.
On Hithit, among our rewards, you can now get a Bandasku medium vase in a bright orange color!
We are grateful that so many talented and skilled people are keeping their fingers crossed for us and we believe that together we will be able to introduce our sandals to an even wider audience so that their new life can begin. <3
We look forward to it and thank you!
Links