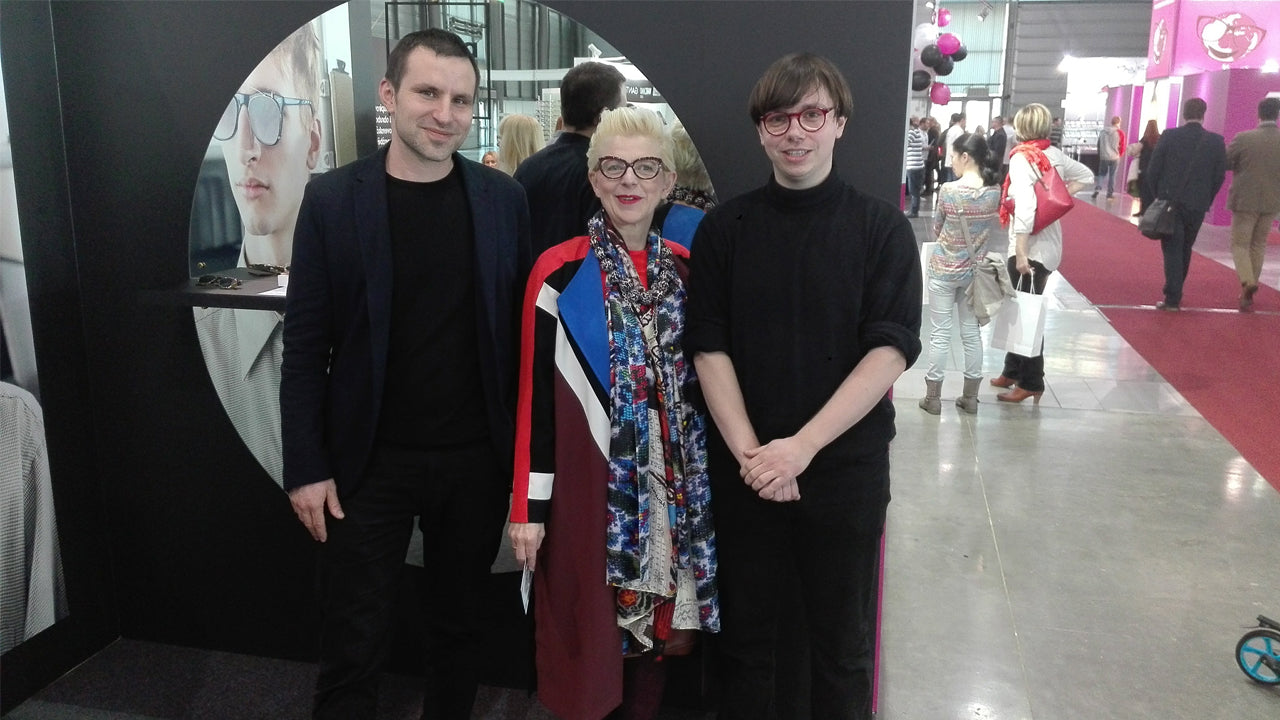 Introducing our ambassadors: Ondřej Vicena and Michal Pavlát, Optiqa
The Optiqa brand, focused on the design of glasses, was founded by Ondřej Vicena, another member of the Koncept Story showroom. As part of the last year of Designblok, together with Michal Pavlát, they presented a new collection of glasses, created in cooperation with the traditional Czech company OKULA Nýrsko.
They are smart guys with a sense of detail and sense of humor. We share, among other things, a fondness for the aesthetics of past decades. Optics manages to bring the old avant-garde glasses back into play with ease and grace. However, he is also not afraid to create his own completely new design of glasses, and in addition, in cooperation with Czech companies.
Optiqa & Okula, a new collection of glasses
When I approached the boys to become ambassadors of our campaign, Ondřej did not hesitate for a moment.
I like Plove because they recycle older cuts and materials from "swimwear" history and transform them into contemporary fashion. They are just great!
Among the rewards for the campaign, Optiqa gave us a voucher worth CZK 3,000 to choose any glasses from their current offer. Glasses are a timeless accessory and, like swimwear, they are a must-have piece of the summer season.
Those of you who buy an Optiqa voucher also support our campaign on Hithita . This is also the case with our other rewards, which are definitely worth noting.
We invite all fans of the Optiqa brand this Thursday, April 26. to Koncept Story, where fromLaunch of a new collection of glasses.
Thanks guys!
Links