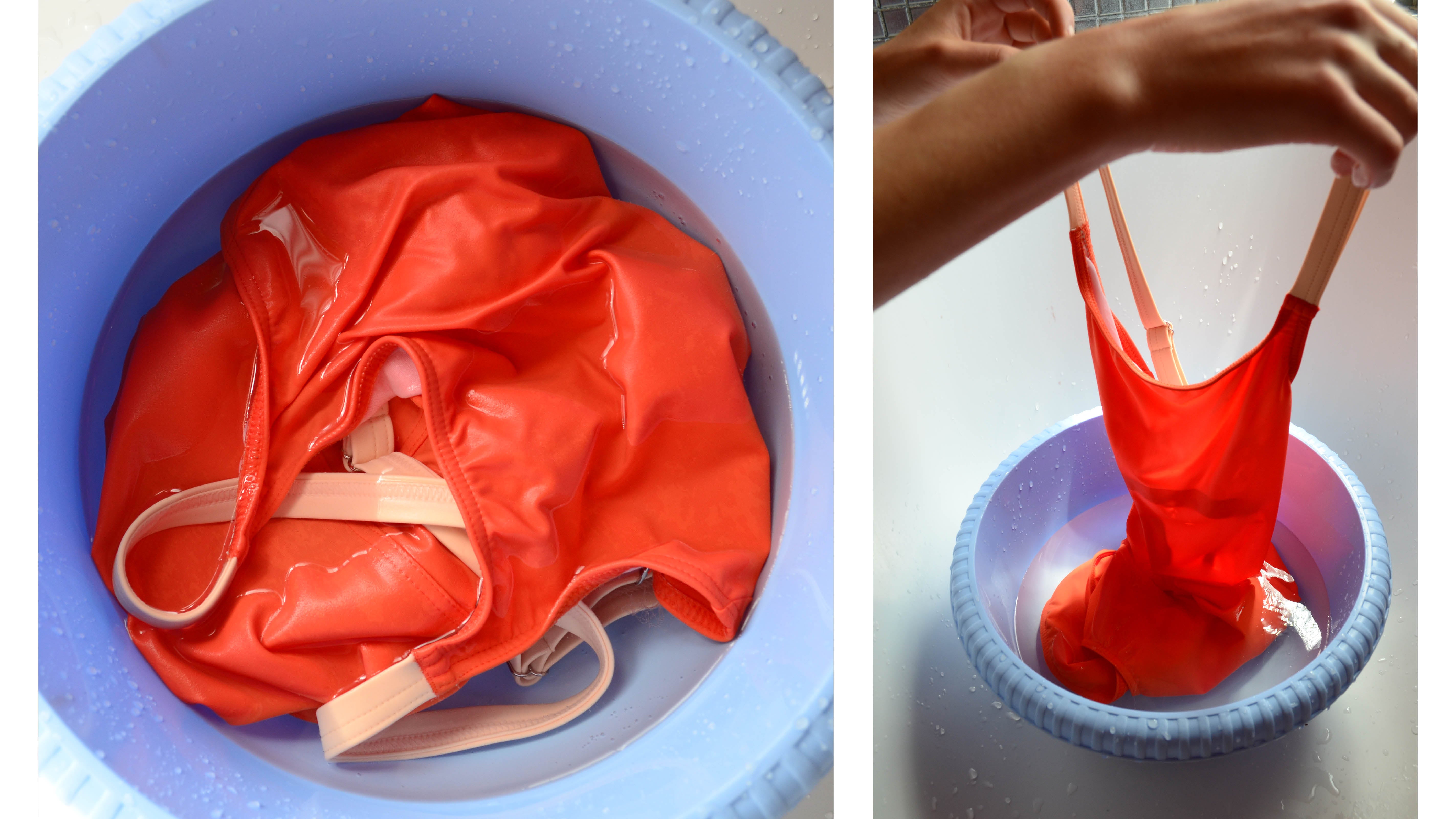 How to care for your swimwear?
Selection of swimwear
Swimwear is carefully designed and made in the Czech Republic from high-quality Italian materials. Make sure that the selected type and size match your needs. When buying, try the swimsuit on thoroughly. When purchasing online, check your chosen size with the measurements in the size chart.

Use, treatment and complaints
Wash the swimsuit by hand in warm water at 30°C. When washing, do not use aggressive detergents or agents with a bleaching effect. After washing, hang the swimsuit loosely and let it dry, do not wring it. If the swimsuit has cups, respect their shape, do not crease or bend them. Please note that sea water, sun and chlorine affect the colorfastness of swimwear. Reflective colors are the most sensitive. Sunscreens and oils damage the rubber parts of swimwear (rubber bands, elastic fibers). As a result of their action, the rubber parts are corroded. Never leave your swimsuit wet in a plastic bag. Under the influence of chlorine or salt, color fastness may be impaired or the elastic fiber may disintegrate. All components and materials used to manufacture the swimwear meet the requirements of its committee and standard use.
Proper care of swimwear   
The gentlest option is hand washing in lukewarm water with a little proven detergent. After washing the swimsuit, rinse it thoroughly in clean water so that small particles of washing powder do not stick to it. For swimsuits with a print, we recommend washing without using any product. It is always better to wash different colors separately. After washing, avoid wringing or other extreme mechanical stress. Just try to gently squeeze out the excess water and let them dry. For underwired swimsuits, shape the basket into the correct shape before drying. Do not iron your swimsuit under any circumstances.
How to do it?
Wash the swimsuit by hand only in water warm to approximately 30°C
Avoid aggressive or bleaching detergents
Always rinse the swimsuit thoroughly in clean water after swimming
Avoid wringing or other extreme mechanical stress
After washing, hang the swimsuit loosely and let it dry
Wash the swimsuit ideally immediately after use. Never leave them wet for too long in an airtight bag. We recommend washing printed swimwear without using any detergent. It is always better to wash different colors separately.
Caring for quality products pays off!
Claim conditions
The product is covered by a warranty against manufacturing defects for a period of 24 months from the date of sale.
The warranty does not cover inappropriate selection of swimwear and changes to the product caused by improper care, mechanical damage or as a result of wear and tear. The warranty cannot be confused with the life of the product, which decreases proportionally with its wear. In the event of a demonstrable product defect, the time to resolve the complaint is 30 days.
Not sure about the right size? See the size chart .
*Note The Home bathrobe has an oversize kimono cut that is suitable for most body types. If you are interested, it is also possible to verify your specific measurements individually via ...
Read more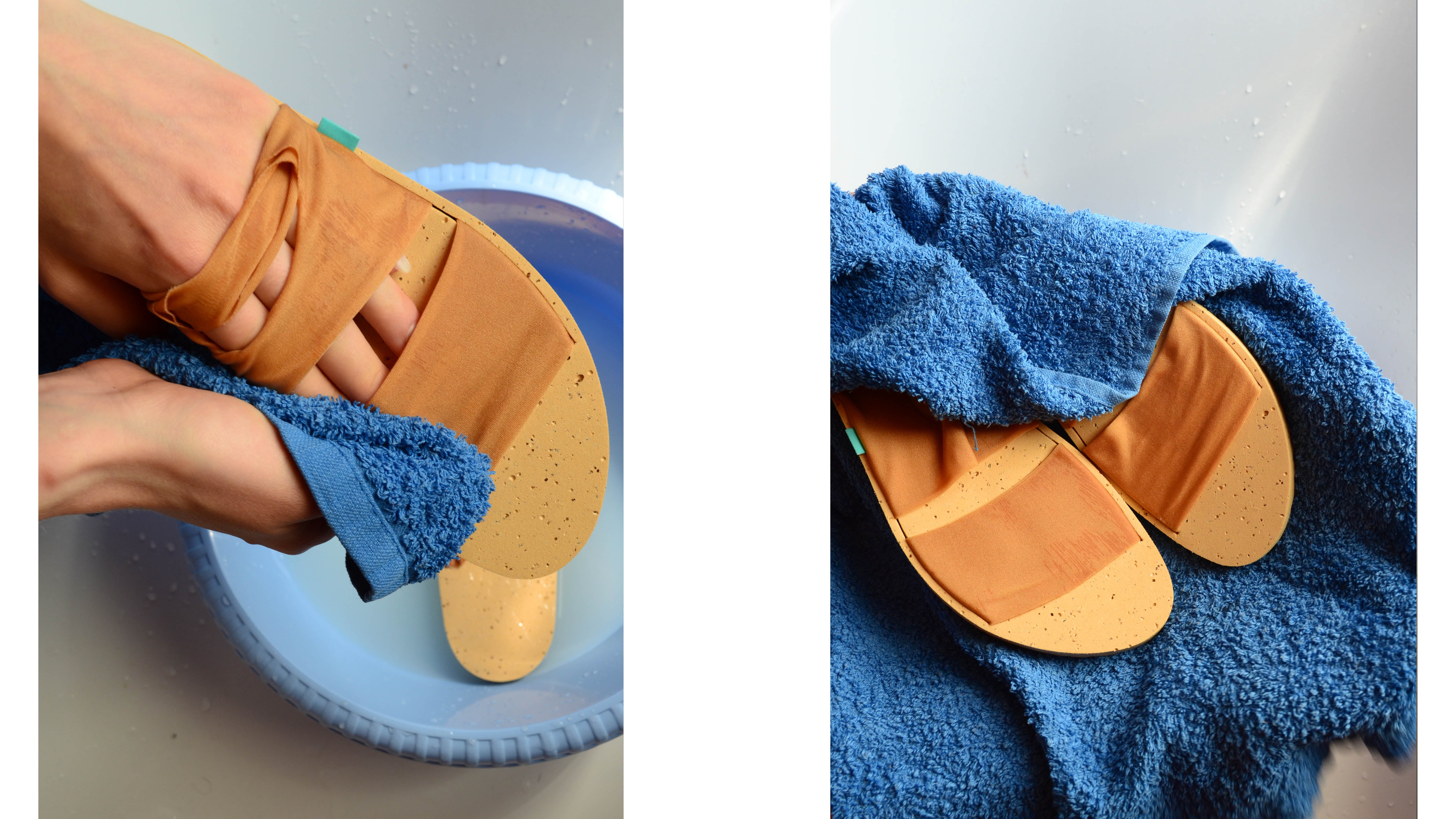 Sandals Plove ELSA (elastic sandals) are carefully designed and manufactured in a small workshop in Prague. Thanks to high-quality Italian materials, the products are flexible, flexible and ligh...
Read more