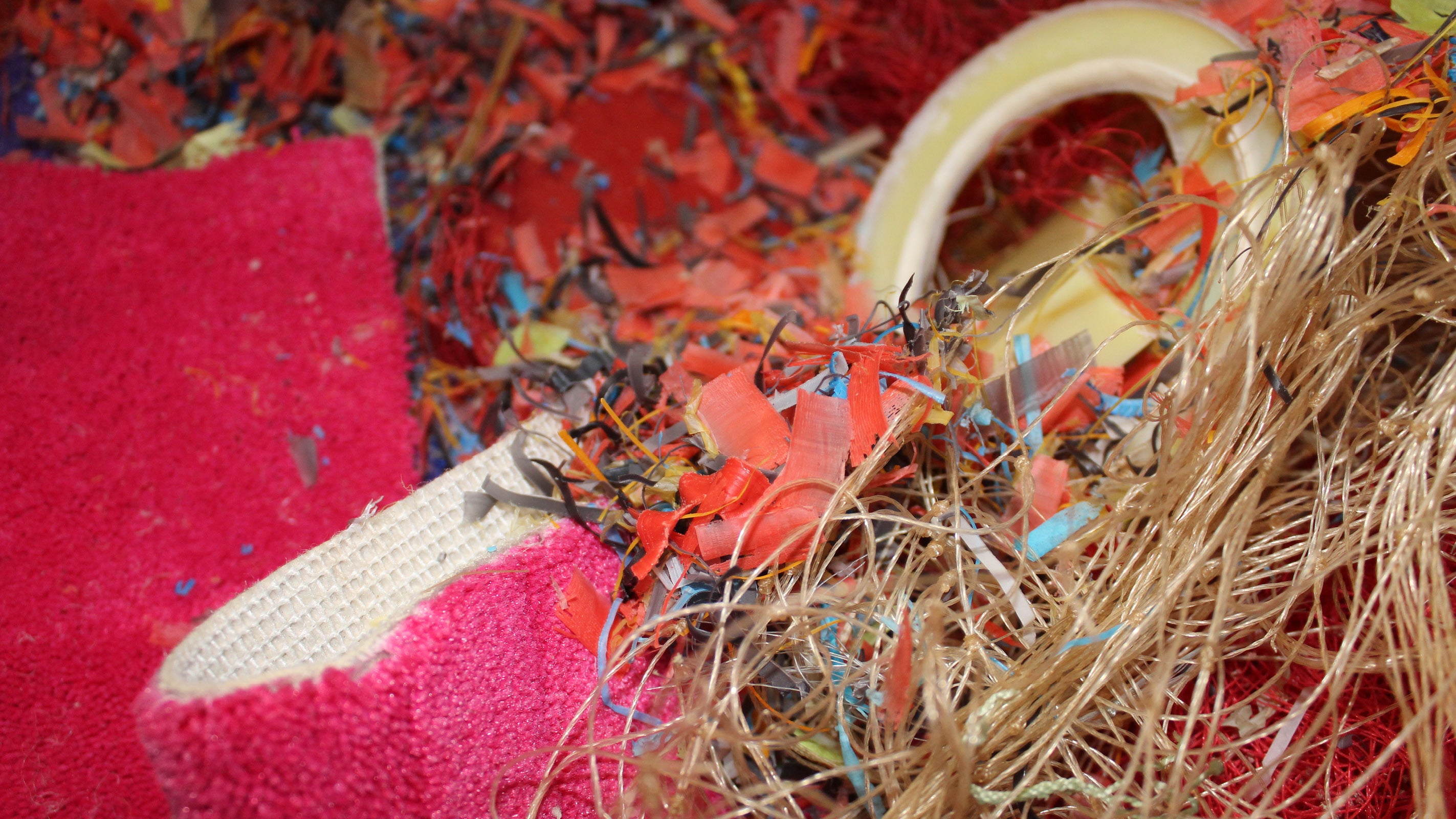 Are you interested in what you wear on your body?
We bring you a series about the breakthrough material ECONYL® , from which our swimwear is made. So pleasant to the touch, in beautiful colors and yet meaningfully made from waste so that it does not burden the environment, but on the contrary helps to relieve it. The principle of this smart material is quite simple. ECONYL® Reclaimed Nylon is made from nylon waste such as fishing nets, fabric scraps, carpet flooring and industrial plastics that would otherwise they pollute the planet.
ECONYL® nylon regenerated in this way can be recycled again and again without losing its quality.
This means that it allows us to create new products without having to use new resources.
The whole process is characterized by four phases:
1 - At the beginning of the whole process is the rescue of waste, such as fishing nets, carpets or industrial plastics. This waste is then sorted to separate the aforementioned nylon.
2 - Through the process of radical regeneration, the nylon waste returns to its original clean state and its properties resemble classic fossil-based nylon.
3 - Nylon regenerated in this way is spun into threads, which are subsequently used in the fashion or interior industry.
4 - ECONYL® nylon threads give rise to completely new products without using ever-new resources, and this process can be used over and over again without the material losing its quality.
Are you interested in this advanced material that cleans our planet? Read more about him
here
. We have offered swimwear made of regenerated nylon fibers in our portfolio since 2017. You can view the currently available models in
the collection
on our e-shop. If you are interested in sustainable fashion, we also recommend visiting
Slow Femme
, a magazine about slow fashion and everything related to it. A comprehensive article about sustainable swimwear was also published here some time ago and it is still possible to read it
here.
Thank you for your attention and happy reading!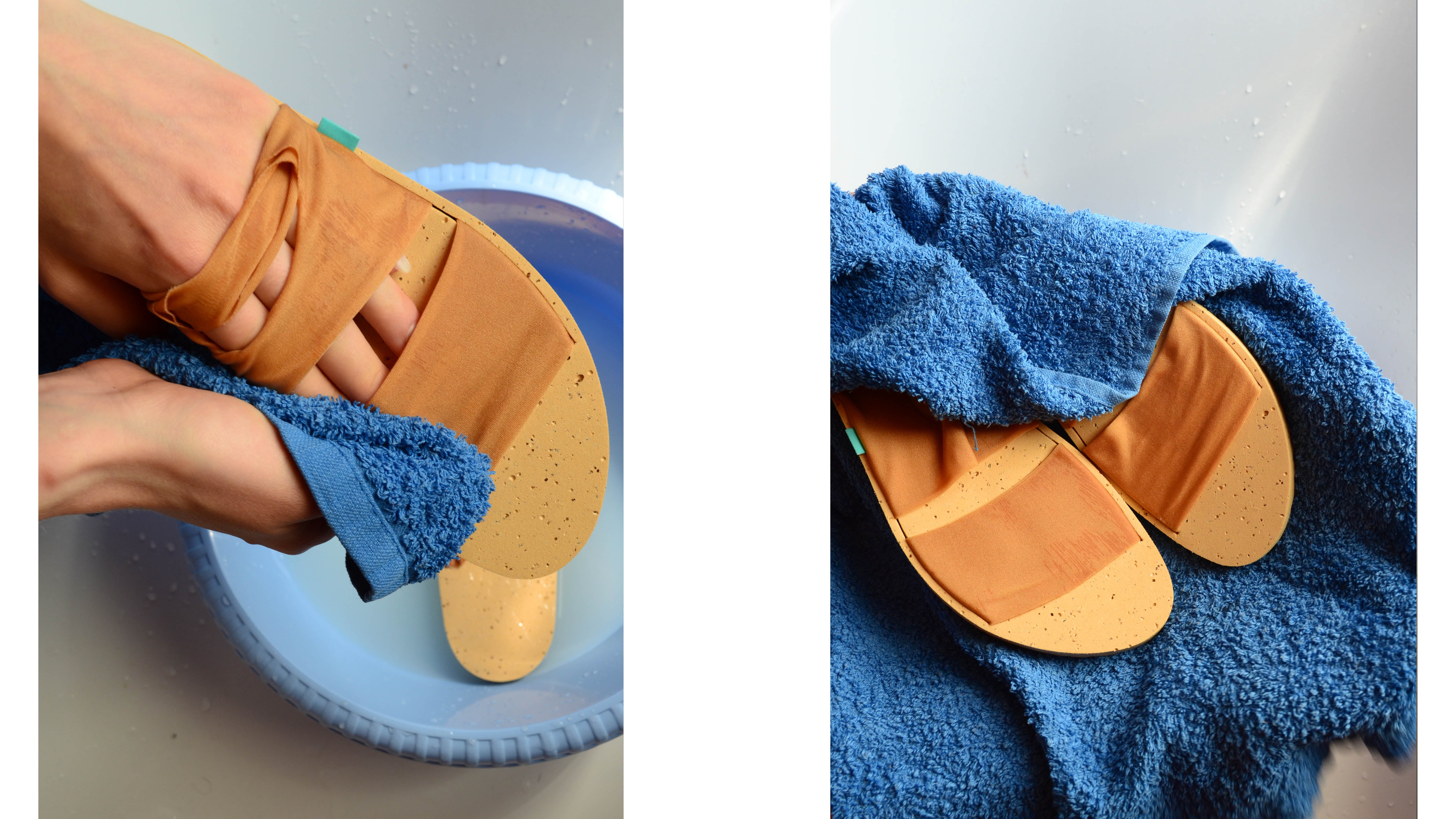 Sandals Plove ELSA (elastic sandals) are carefully designed and manufactured in a small workshop in Prague. Thanks to high-quality Italian materials, the products are flexible, flexible and ligh...
Read more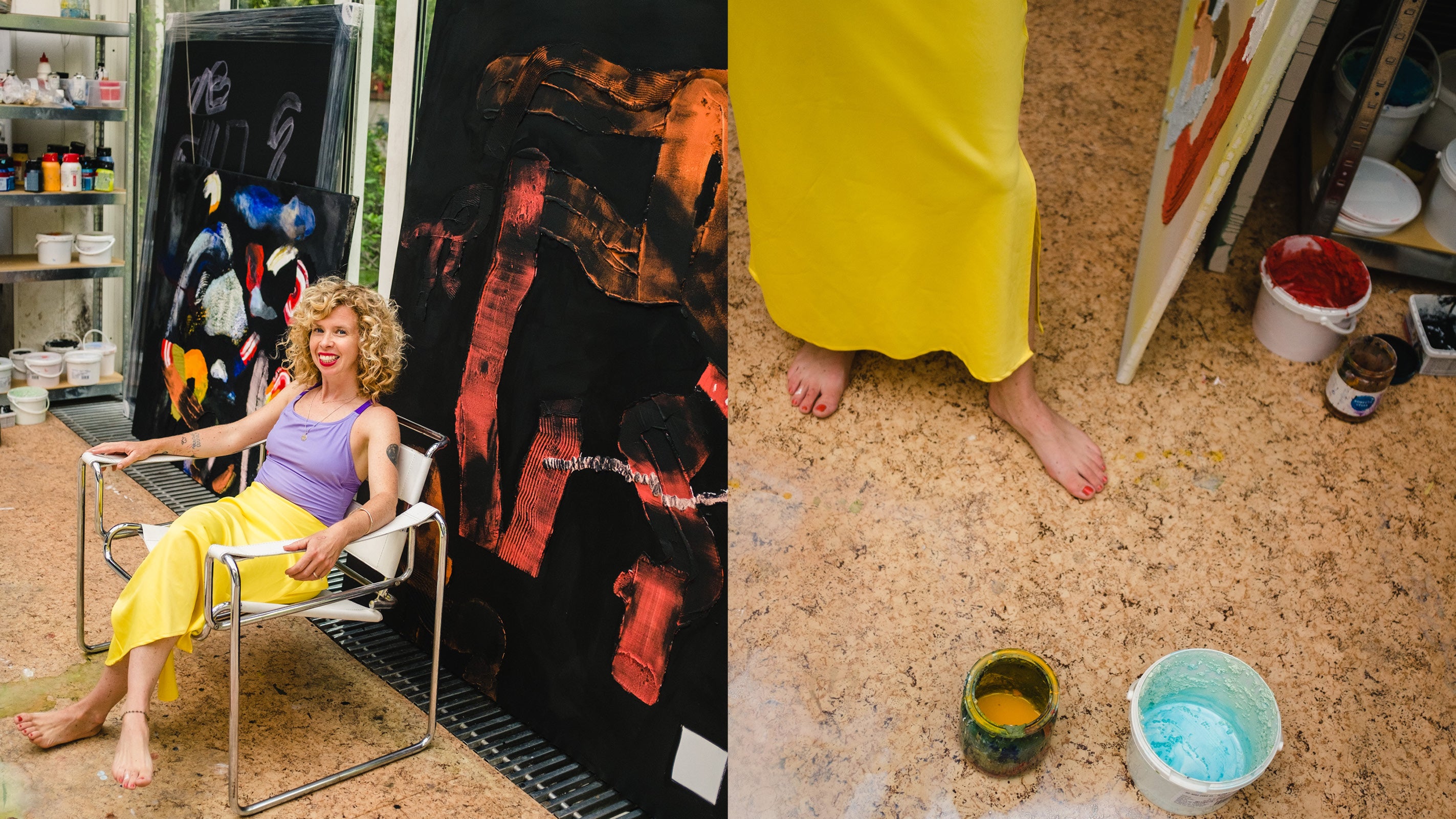 artist
Visiting Lu Jindrák Skřivánková
I am very happy that our swimwear is worn and loved by strong and inspiring women. One of them is Lu Jindrák Skřivánková. A painter, artist and energetic woman whose work I have been following ...
Read more